SS 316TI High Pressure Pipe Fittings
Grade 316TI Stainless Steel High Pressure Pipe Fittings, DIN 1.4571 High Pressure Pipe Fittings, UNS S31635 High Pressure Pipe Fittings Suppliers, 316TI Stainless Steel High Pressure Pipe Fittings, SS Gr.316TI Industrial High Pressure Pipe Fittings Manufacturers in Mumbai, India.
Virgin Engineers Company has developed a line of pressure products to assure safe and easy plumbing applications. We engineered Stainless Steel 316Ti High Pressure Pipe Fittings for heavy duty applications. These pipe fittings have highest standards of repeatable quality. The reliable performance of these pipe fittings made it one of the leading options for elevated pressure components. It is used in the coned and threaded connection which accommodates with high temperatures and pressures common in these applications. These high pressure pipe fittings are available in various sizes, standards, specifications, designations and custom dimensions. These pipe fittings are used in pipe systems to connect straight pipe sections to adapt different sizes, shapes and other purposes like regulating or measuring fluid flow at higher pressures.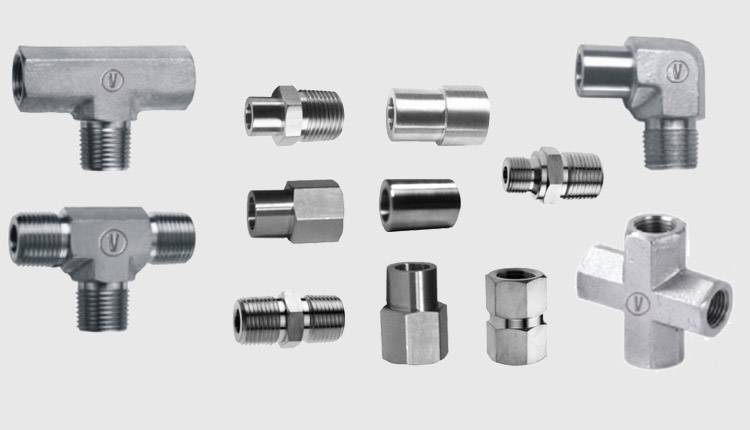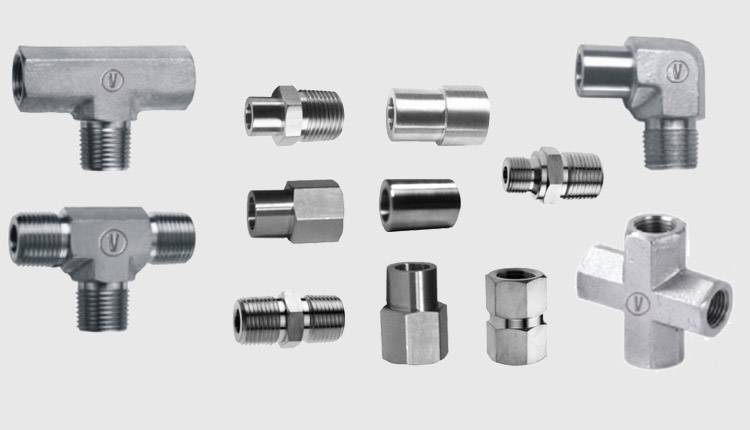 SUS 316TI Reducing Bushing, Grade 316TI SS Reducing Adapter, SS 316TI Hex Long Nipple Exporters, Stainless Steel 316TI Hex Reducing Nipple, 316TI Stainless Steel Hex Coupling Supplier in Mumbai, India.
SS 316TI Allen SAE Plug, SS 316TI Female Connector, 316TI Stainless Steel Gauge Adapter, SS 316TI Male and Female Elbow, Steel 316TI Elbow Reducing Street, Austenitic Stainless Steel 316TI Union Cross, AISI 316TI Union Elbow.
General properties of SS 316Ti:
It is a stabilized version of 316 grades with titanium. It is a molybdenum bearing grade from the family of stainless steel. These pipe fittings offer excellent resistance to crevice and general pitting corrosion. It has better performance than conventional chromium and nickel austenitic stainless steel grades. These offer higher stress rupture, tensile strength and stress rupture properties. Alloy 316Ti is susceptible to sensitization; in the temperature between 900 deg F to 1500 deg F it forms grain boundary precipitation that results in rapid corrosion. The lower carbon version is immune to this concern. In addition to titanium, it is stabilized against the grain boundary precipitations. This stabilization is achieved by the heat treatment process in fluctuating temperatures, results in a significant reduction in the formation of chromium carbides. Therefore, this alloy can be exposed for extended periods at higher temperatures without losing the resistance ability. The manufactured range of pressure pipe fittings is processed from the industrial finishing process to achieve higher dimensional accuracy and surface finish.
Quality norms:
We are the consistent player in the manufacturing field providing the finest quality products to our esteemed customers. As such, we do so by assuring the quality of crude materials, thorough training of the workforce on standard production procedures, documentation and implementing the quality control measures across the production process. All quality measures are fully documented and satisfy the international quality standards requirements. The quality measures are extended into every step of the manufacturing process.
We have built-in quality checks to ensure the product's compliance with manufacturing norms and clients specifications. We believe quality does not defect-free nature and durability of products but to satisfy the sole purpose for what it is manufactured. The compatibility of the products is examined by performing different tests on a manufactured range of products those include destructive test, chemical analysis, hardness test, tensile test, PMI test, micro test, and radiographic test. Other tests are a mechanical test, IGC test, pitting corrosion test, macro test, compression test, pressure tests and more. SS 316Ti High Pressure Pipe Fittings are delivered by us in the standard packing to avoid damages while exporting to the overseas customers. We also provide customized packing options to customers so they can demand packing as per their suitability.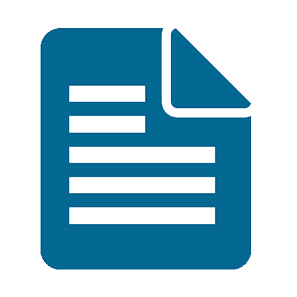 Types
High Pressure Pipe Fittings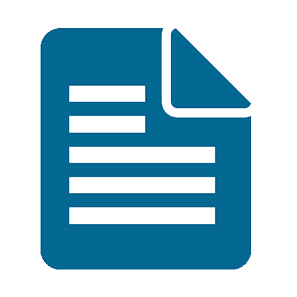 End Connections :
NPT, BSP, & BSPT.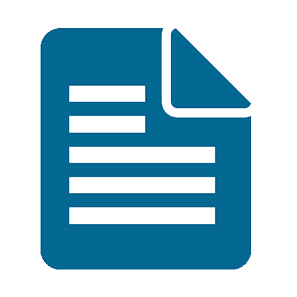 | | | | | | | | |
| --- | --- | --- | --- | --- | --- | --- | --- |
| STANDARD | WERKSTOFF NR. | UNS | JIS | BS | GOST | AFNOR | EN |
| SS 316TI | 1.4571 | S31635 | SUS 316Ti | 320S31 | 08Ch17N13M2T | Z6CNDT17‐123 | X6CrNiMoTi17-12-2 |
| | | | | | | | | | |
| --- | --- | --- | --- | --- | --- | --- | --- | --- | --- |
| Grade | C | Mn | Si | P | S | Cr | Mo | Ni | Fe |
| SS 316TI | 0.08 max | 2.0 max | 0.75 max | 0.045 max | 0.030 max | 16.00 - 18.00 | 2.00 - 3.00 | 10.00 - 14.00 | 68.395 min |
| | | | | |
| --- | --- | --- | --- | --- |
| Density | Melting Point | Tensile Strength | Yield Strength (0.2%Offset) | Elongation |
| 8.0 g/cm3 | 1399 °C (2550 °F) | Psi – 75000 , MPa – 515 | Psi – 30000 , MPa – 205 | 35 % |
Stainless Steel S31635 High Pressure Pipe Fittings are manufactured and controlled to international standards such as ASTM, ASME, BS, MSS, EN, DIN or WERKSTOFF. Our products undergo stringent quality tests before they are dispatched.
The material tests performed on Stainless Steel 316Ti High Pressure Pipe Fittings are PMI Testing, Ultrasonic Test, Mechanical Testing, Spectro Tests for Chemical Analysis of the grade, Flaring Test, IGC, etc. are some of the tests conducted at our facility. We welcome stage wise inspection from any of your representative or third party inspection agencies.
ss 316ti high pressure pipe fittings traders, buy high quality austenitic stainless steel 316ti hex female cap, ss 316ti high pressure pipe fittings stockholder, ss 316ti hex nipple, stainless steel 316ti male elbow dealers, 316ti ss sae adapter, 316ti ss cross female, stainless steel hex long nipple grade 316ti, steel 316ti allen plug, ss 316ti high pressure pipe fittings chemical composition, ss 316ti hex reducing coupling size, stainless steel 316ti high pressure pipe fittings standards, ss 316ti elbow reducing street stockists, ss 316ti elbow street price, 316ti ss hex male plug and sae plug, steel 316ti male connector specification, stainless steel 316ti tee female/street/branch/male distributors, stainless steel 316ti elbow female, ss 316ti 45° elbow street india, stainless steel 316ti reducing bushing types, stainless steel 316ti 45° elbow female manufacturer in mumbai, 316ti ss gauge adapter size, stainless steel 316ti hex reducing nipple, ss 316ti hex coupling, stainless steel 316ti hex pipe plug mechanical priperties, 316ti ss adapter & reducing adapter size, stainless steel 316ti close nipple.