Alloy Steel High Pressure Pipe Fittings
Alloy Steel Industrial High Pressure Pipe Fittings, Alloy Steel High Pressure Pipe Fittings, Chromium Molybdenum High Pressure Pipe Fittings Suppliers, Chrome Moly High Pressure Pipe Fittings, Alloy Steel High Pressure Pipe Fittings Manufacturers in Mumbai, India.
As a highly acclaimed enterprise, Virgin engineers are engaged in offering the vast array of Alloy Steel high pressure pipe fittings. We are manufacturer and supplier providing the same to the domestic buyers and global buyers of excellent quality so that it can be used easily at tough applications. With regards to different grades, the fittings are offered at different specifications. It is thus varying in types, standards, dimensions, grades, and sizes.
What is alloy steel?
Alloy steel is the steel that is alloyed with the ranges of elements in total amounts in between 1.0% - 50% by weight for improving the mechanical properties. The alloy is divided into two groups that is low alloy steel and high alloy steel. The simplest steel is iron that with carbon is alloyed. Here the common alloyants are manganese, molybdenum, chromium, nickel, boron, vanadium and silicon.
The less common alloys are including aluminum, tungsten, zinc, leads, zirconium, cobalt, copper, niobium and titanium. The alloy is high in demand because of high tensile strength, hardness, harden-ability, wear resistance, hot hardness, and corrosion resistance. In order to achieve those metals might need heat treatment.
Alloy Steel Reducing Bushing, Chromium Molybdenum Hex Long Nipple Exporters, Chrome Moly Reducing Adapter, Alloy Steel Hex Reducing Nipple, CrMo Hex Coupling Supplier in Mumbai, India.
Alloy Steel Male and Female Elbow, Chrome Moly Union Elbow, Chromium Molybdenum Union Cross, Alloy Steel Elbow Reducing Street, CrMo Gauge Adapter, Cr-Mo Allen SAE Plug, Alloy Steel Female Connector.
Manufacturing of the pipe fittings-
The manufacturing of the Chromium Molybdenum high pressure pipe fittings is done with full effectiveness in order to produce the stunning quality of pipe fittings. The production of the same is done by utilizing 100% purest quality of alloy that is examined before the quality check. The professional expert team is hired that is looking at the production effectiveness at all level of product development. They are guiding the workers to make a better quality of the product so that its usability well maintained and can be used at tough applications. The quality control team is hired that are looking at the product quality factor so that the high quality of the product is fabricated.
Material testing-
At the operational industry, the testing of CrMo high pressure pipe fittings is conducted just for quality assurance. The testing conducted is like pitting resistance test, intergranular corrosion test, hardness test, mechanical test, chemical test, macro-micro test, flattening-flaring test, etc. This doesn't let the producers deliver poor quality of product to the buyers. Other tests are compression test, pressure tests, leakage test, micro test, macro test and more.
Documents offered-
The documents are offered to the buyers just for assuring them that 100% fairness is well maintained in the deal. Fumigation certificate, commercial invoice, packaging list, heat treatment chart, QAP, raw material test report, material traceability report, NABL approved test report, etc. Additionally, the important test certifications are also provided to the buyer like mill test certifications as per EN 10204/3.1B, third-party test report, radiography test report and buyers test report.
Packaging-
In order to make sure that at the time of delivering the product, in any case, it doesn't get harm the effective packaging is done. So it is thus packed into wooden case and carton boxes with thin film of plastic to add prevention from rusting.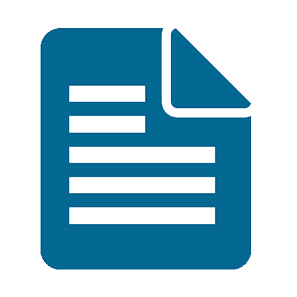 Types
High Pressure Pipe Fittings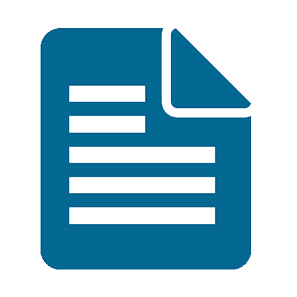 End Connections :
NPT, BSP, & BSPT.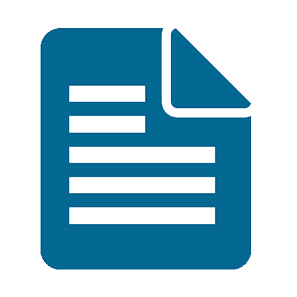 Size Range
1/16" to 1" & 2mm to 25mm
Alloy Steel High Pressure Pipe Fittings are manufactured and controlled to international standards such as ASTM, ASME, BS, MSS, EN, DIN or WERKSTOFF. Our products undergo stringent quality tests before they are dispatched.
The material tests performed on Cr-Mo High Pressure Pipe Fittings are PMI Testing, Ultrasonic Test, Mechanical Testing, Spectro Tests for Chemical Analysis of the grade, Flaring Test, IGC, etc. are some of the tests conducted at our facility. We welcome stage wise inspection from any of your representative or third party inspection agencies.
alloy steel close nipple, alloy steel high pressure pipe fittings standards, alloy steel hex coupling, cr-mo 45° elbow female manufacturer in mumbai, alloy steel high pressure pipe fittings stockholder, alloy steel hex reducing nipple, chromium molybdenum high pressure pipe fittings traders, cr-mo male connector specification, alloy steel male elbow dealers, buy high quality alloy steel hex female cap, crmo sae adapter, alloy steel high pressure pipe fittings chemical composition, alloy steel allen plug, alloy steel tee female/street/branch/male distributors, alloy steel hex reducing coupling size, alloy steel cross female, alloy steel adapter & reducing adapter size, alloy steel hex long nipple alloy, alloy steel hex male plug and sae plug, chrome moly elbow reducing street stockists, alloy steel elbow female, alloy steel reducing bushing types, crmo gauge adapter size, alloy steel hex nipple, chrome moly 45° elbow street india, chrome moly hex pipe plug mechanical priperties, alloy steel elbow street price.