Nickel Alloy Instrumentation Tube Fittings
Nickel Alloy Compression Tube Fittings, Nickel Ferrule Fittings, Nickel Tube Fittings, Nickel Double Ferrule Tube Fittings Suppliers, Nickel® Alloy Single Ferrule Fittings, Nickel Alloy Instrumentation Fittings Manufacturers in Mumbai, India.
Virgin Engineers is a highly esteemed company that is fully involved in offering the extensive ranges of Nickel Instrumentation Tube Fittings. These fitting today is widely appreciated among the industries due to properties it possesses like ductility, longevity, anti-corrosiveness, high mechanical strength, good dimensional accuracy, general corrosion resistance, etc. We are the customer-oriented and are offering the same to the buyers at various standards and custom made specifications. It can be acquired from us at different dimensions, grades, size ranges, working pressure, etc.
Tube fittings use to connect the tubing runs to the other tubing sections, hose, pipes or other types of components. The system is configured with the straight section connected by the fittings or specially formed joints or connections. Pressure and temperature are deciding the type of tube fittings we need. Metal fittings are used for the high temperature and pressure and plastic fittings for low. Usually, the metal fittings are used with the metal tubes but the plastic fittings are often used with metal tubes for reducing the galvanic corrosion.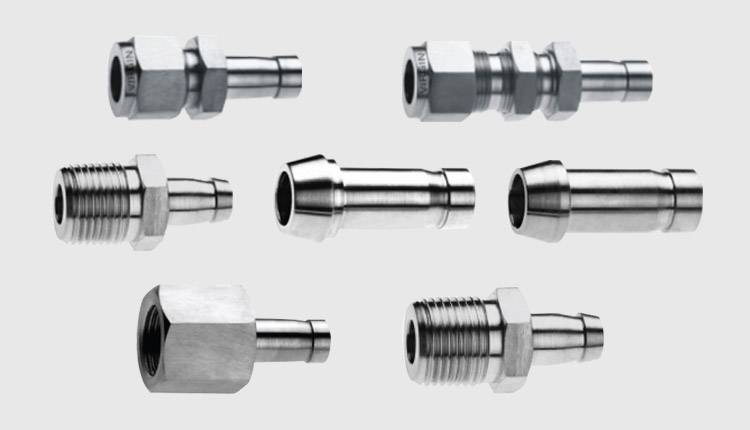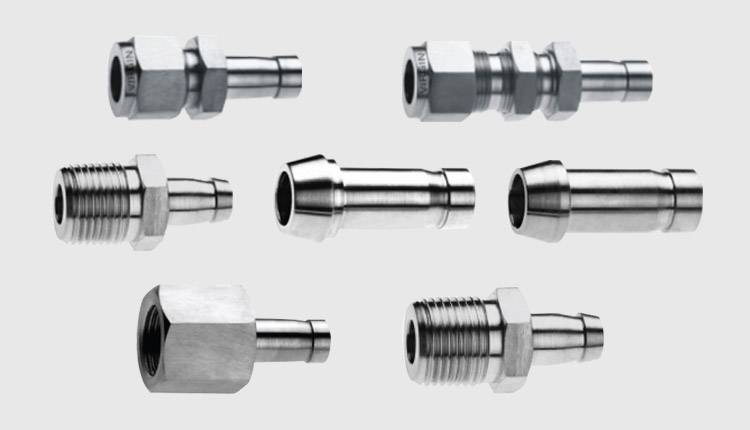 Nickel Female Elbow, Nickel Alloy Male Branch Tee, Nickel Female Connector, Nickel Male Run Tee Exporters, Nickel Alloy Male Connector, Nickel Bulk Head Female Connector, Nickel Alloy Bulk Head Male Connector, Nickel Male Elbow Supplier in Mumbai, India.
Nickel BSPP Plugs, Nickel Reducer Union, Nickel Alloy Union Cross, Nickel Front Ferrule, Nickel BSPT Couplings, Nickel Alloy Female Branch Tee, Nickel Alloy Bulk Head Union, Nickel Female Run Tee, Nickel Reducer Port Connector – RPC, Nickel® NPT Male Adapters.
Applications-
Fittings construction and the material specifications are the application dependent. Mostly the tube fittings are corresponding to either pneumatic or hydraulic component. The basic system type is the first step for determining the type of fittings right for usage.
Pneumatic application- This is involving the gases transferring and it must have tight seals for gas prevention from leakage and must also be a chemical corrosion resistant.
Hydraulic applications- It is involving the liquid fluid transferring including water and other chemical compounds. These must have seals that prevents the leakage of the liquid and is often resistant to chemical corrosion or rust.
Other usages- The other applications like structural design are also incorporating the tube fittings. These fittings should have tough physical integrity but typically don't need sealing as they are not carrying fluids.
Types of fittings-
Bite-Type fittings - These are compressive fittings that are having sharpened ferrule that bite tubing when it is compressed and sealed. These fittings like standard compressive fittings don't need a special tool for assembling but is providing high pressure and stronger connections.
Mechanical grip fittings - These are two ferrule assemblies and back ferrule grips tubing when pressing against the front ferrule that is spring-loading the front ferrules and is creating the seal between the fitting body and tubing. These can be easily reassembled many times without causing damages to the tubing or components. It is having very good resistance to mechanical vibration.
Push to connect- - This fitting is having ends that are developed for accepting the tubing by pushing it to the end and is disconnecting the type of collar retraction. The quick connections are convenient for the system sections that need frequent connections and reconnections.
We at our manufacturing unit are conducting the testing of Nickel Instrumentation Tube Fittings to make sure that only fine quality of the product is delivered. The tests we conduct are PMI-IGC test, chemical-mechanical test, macro-micro test, hardness test, flattening test, flaring test and pitting resistance test.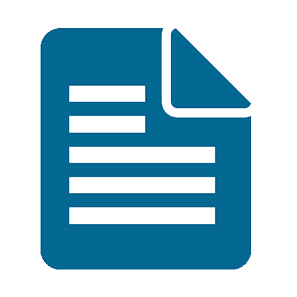 Size Range
1/16" 1/2" & 1.5MM to 38.1MM
Nickel Instrumentation Tube Fittings Grades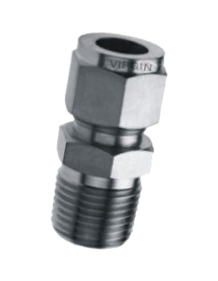 Bulk Head Male Connector

BMC
Bulk Head Female Connector

BFC
Tube Socket Weld Union

TSWU
Male Pipe Weld Connector

MPWC
Tube Socket Weld Elbow

TSWE
Male Pipe Weld Elbow

MPWE
nickel duolok tube fittings, nickel instrument fitting standards, nickel alloy tylok instrumentation fittings, nickel® swagelok fittings, nickel tube fittings stockists, nickel instrument fitting size, nickel alloy compression fittings dealers, nickel alloy instrumentation fittings stockholder, nickel instrumentation tube fittings manufacturer in mumbai, nickel® instrumentation tube fittings price, nickel® instrument fittings swagelok, nickel instrument tubing fittings traders, nickel instrument tube size, nickel® instrument tubing standards, nickel parker tubing, nickel alloy ferrule fittings, parker nickel tubing fittings, nickel® instrumentation valves and fittings india, nickel instrument fittings types, buy high quality nickel alloy instrument tube fittings, nickel twin ferrule fittings distributors, .