Carbon Steel A105 High Pressure Pipe Fittings
Carbon Steel A105 Industrial High Pressure Pipe Fittings, Carbon A105 High Pressure Pipe Fittings, A105 Carbon High Pressure Pipe Fittings Suppliers, SA 105 Carbon Steel High Pressure Pipe Fittings, Carbon Steel SA105 High Pressure Pipe Fittings Manufacturers in Mumbai, India.
We at Virgin Engineers are engaged in manufacturing, exporting and supplying of top-notch quality of Carbon Steel A105 High Pressure Pipe Fittings. The high-pressure pipe fittings are fabricated by our professional experts with utmost care and precision employing advanced methods. Therefore from the reliable market dealer, we purchase the best quality of raw material for its manufacturing process. Moreover to bring our perfection and accuracy in the product we utilized the best advance machinery and technology.
We regularly improve our production process by upgrading the production structure with technological expansion and delivery quality product at all expenses. In order to give total satisfaction to the customers, we offer them high quality of product in custom made shapes, length, thickness, dimensions, and size according to them. Our every step of manufacturing procedure is being executed in accordance with the set norms and regulations of the industry.
Carbon Steel A105 Reducing Bushing, ASTM A105 Carbon Steel Hex Long Nipple Exporters, Carbon Steel A105 Reducing Adapter, Carbon Steel SA105 Hex Reducing Nipple, ASME SA105 Carbon Hex Coupling Supplier in Mumbai, India.
Carbon A105 Male and Female Elbow, Carbon Steel A105 Union Elbow, A105 Carbon Union Cross, Carbon Steel SA105 Elbow Reducing Street, SA105 Carbon Steel Gauge Adapter, Carbon A105 Allen SAE Plug, Carbon Steel SA105 Female Connector.
Product details
Carbon SA105 High Pressure Pipe Fittings are low carbon, silicon, manganese, chromium added pipe fittings that are usable in higher as well as ambient temperature circumstances. These high-pressure pipe fittings exhibits superior resistance to intergranular corrosion after exposure to a temperature in the chromium carbide precipitation range of 800 degree -1500 degree F. The presence of chromium content prevents the fittings against corrosion and causes embrittlement at a temperature over about 300 degree C. In low-temperature circumstances the fittings ensure good ductility than other grade material.
Followed by quenching, normalizing and tempering process these grades of pipe fittings are forged at the temperature in the range of 2200 to 1700 F. In addition to these fittings have good formability, ductility and tensile strength that can withstand in elevated temperatures and offers long term service life. Furthermore, these possess good weldability and machinability through means of conventional welding methods.
Testing & inspection details
Maintaining the quality is our prime concern so to achieve a superior quality of the product we strictly examined and checked the entire products under the supervision of quality inspectors. Such a test is like a hardness test, mechanical analysis, tensile strength test, chemical analysis, pitting resistance test, macro/micro test, flaring test. Other more tests are flattening test, PMI test, ultrasonic test, IGC test, radiography test, and third-party inspection.
Test certificates
Test certificates such as 100% radiography test report, raw material test certificates, and third-party inspection report are given to the buyers on their esteem requirements.
Documentations
We offer approved documentation to the patrons that consider product specifications. These documentations are like commercial invoice, fumigation certificates, guarantee letter, heat treatment charts, quality assurance plan, NABL approved lab test certificates and raw material traceability records.
Packing details
To make sure that no damage and scratch occur during the shipping so to avoid this problem we appropriately packed the products using high-quality packaging material. Thus we packed the products in wooden cases, wooden boxes, wooden cartons, wooden pallets, wooden crates that assures great safety and prevention. On the other hand, we packed the products as per the requirements of the customers.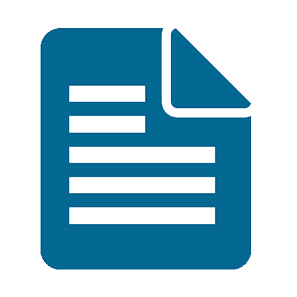 Types
High Pressure Pipe Fittings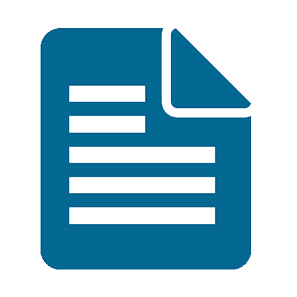 End Connections :
NPT, BSP, & BSPT.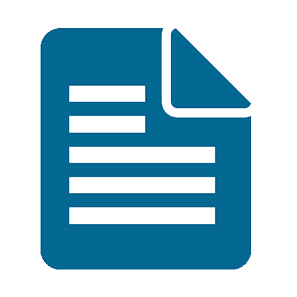 Size Range
1/16" to 1" & 2mm to 25mm
| | | | | | | | | | | |
| --- | --- | --- | --- | --- | --- | --- | --- | --- | --- | --- |
| Grade | C | Mn | Ph | Su | Si | Co | Ni | Ch | Mo | V |
| ASTM A105 | 0.35 max | 0.60-1.05 | 0.035 max | 0.040 max | 0.10-0.35 | 0.40 max | 0.40 max | 0.30 max | 0.12 max | 0.08 max |
Tensile Strength min.
Yield Strength min.
Elongation min.
Reduction of Area, min.
Hardness
MPa
ksi
MPa
ksi
%
%
HBW
485
70
250
36
22
30
137-187
Carbon Steel ASTM A105 High Pressure Pipe Fittings are manufactured and controlled to international standards such as ASTM, ASME, BS, MSS, EN, DIN or WERKSTOFF. Our products undergo stringent quality tests before they are dispatched.
The material tests performed on Carbon ASME SA105 High Pressure Pipe Fittings are PMI Testing, Ultrasonic Test, Mechanical Testing, Spectro Tests for Chemical Analysis of the grade, Flaring Test, IGC, etc. are some of the tests conducted at our facility. We welcome stage wise inspection from any of your representative or third party inspection agencies.
carbon steel a105 high pressure pipe fittings chemical composition, carbon steel a105 high pressure pipe fittings standards, carbon steel a105 elbow female, a105 carbon sae adapter, sa105 carbon steel male connector specification, carbon steel sa105 allen plug, a105 carbon steel hex male plug and sae plug, sa105 carbon steel high pressure pipe fittings traders, carbon a105 hex pipe plug mechanical priperties, hex long nipple carbon astm a105, carbon a105 adapter & reducing adapter size, carbon steel a105 hex reducing coupling size, sa105 carbon steel elbow street price, carbon sa105 45° elbow street india, carbon steel a105 male elbow dealers, carbon steel sa105 hex reducing nipple, a105 carbon steel close nipple, carbon steel asme sa105 gauge adapter size, carbon astm a105 45° elbow female manufacturer in mumbai, carbon hex nipple, carbon steel a105 tee female/street/branch/male distributors, sa105 carbon steel cross female, carbon sa105 hex coupling, carbon steel a105 reducing bushing types, buy high quality a105 hex female cap, sa105 elbow reducing street stockists, a105 carbon high pressure pipe fittings stockholder.