Duplex Steel S31803 / S32205 Pipes and Tubes
Duplex S32205 Pipes, Duplex Steel S32205 Tube, UNS S32205 Pipes and Tubes, Grade S31803 Duplex Steel Seamless Pipes, Duplex Steel S31803 Tubing, ASTM A789 Duplex S31803 Tube Suppliers, DIN 1.4462 Pipes and Tubes, Duplex Steel S32205 Pipes, UNS S31803 Pipes and Tubes, ASTM A789 Duplex 2205 Welded Tube Manufacturers in Mumbai, India.
Virgin Engineers are leading enterprises that are globally dealing as a producer, supplier and stockiest of Duplex Steel S31803 / S32205 Pipes and Tubes. These pipes and tubes are made available at various grades, sizes, wall thickness, types, standards, length, dimensions, schedules, outer diameter, etc. These pipes are tubes are globally appreciated among the large numbers of industrialists for durability, smooth finishing, corrosion resistance, dimensional accuracy, etc. It is also provided to the buyers at custom-built specifications.
Grade details-
Grade 2205 today has become one of the widely used duplex stainless steel (austenitic/ferritic) grades. It has today found in many applications because of being corrosion resistant and has high tensile strength. By many steel suppliers, the standard duplex S31803 composition has been greatly refined and it thus results in restricting the composition ranges that were authorized as UNS S32205. Grade S32205 is providing well-assured corrosion resistance. For duplex S31803 recently produced is complying with S32205. But grade 2205 is not suitable for the usage of the temperature ranging more than 300 Deg C. The reason is that it suffers from the precipitation of the brittle micro constituents.
Properties of the Duplex Steel S31803 / S32205 Pipes and Tubes-
There are few good properties found in the product because of which it has become the right choice for tough applications in many big industries. The pipes and tubes are having the ability to resist high corrosion. It has greater tensile strength, comprising very good toughness and durability, long-term working services and stress corrosion cracking resistance. This grade of pipes and tubes can oppose grain boundary precipitation.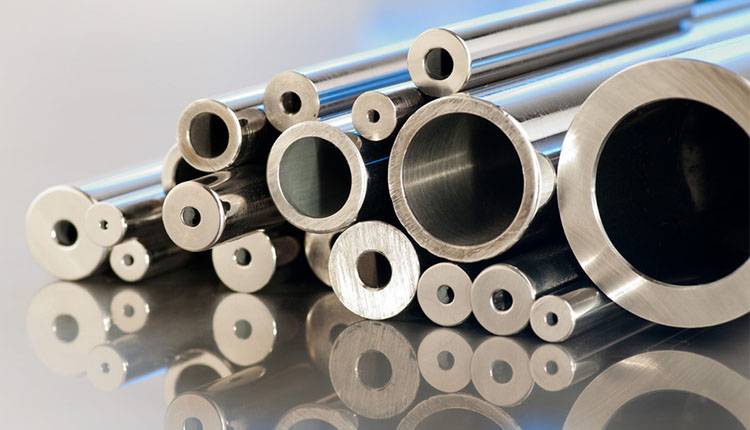 Duplex S31803 Seamless Tube, Duplex S32205 Piping Exporters in India, ASME SA790 Duplex Steel S31803 Welded Pipes, Duplex S31803 ERW Tubes, Duplex S31803 Pipe and Tube Supplier in Mumbai, India.
Duplex S31803 Threaded Pipes and Tubes Stockist, Duplex S32205 Square Tubes, Grade 32205 Duplex Coiled Tubing, Duplex S31803 Round Pipes, ASTM A790 Duplex S32205 Seamless Pipes Exporters, Duplex 2205 Polished Pipes & Tubes.
Manufacturing of the pipes and tubes-
The manufacturing of Duplex Steel S31803 / S32205 Pipes and Tubes is done with the clear aim of bringing out the best possible quality of the product. We are making use of tested and high quality of alloy with most modern technology and contemporary tools for fabricating very good quality of pipes and tubes. Additionally, this product is designed and fabricated as per set manufacturing norms and raw material quality standards. No doubt the professional expert's availability at the manufacturing unit and their valuable guidance to workers has helped a lot to the producers in delivering the commendable quality of pipes and tubes.
Testing-
Before the shipping of the product to its respective buyers, the testing of the product is well conducted. It is like hardness test, macro test, intergranular corrosion test, positive material identification test, micro test, pitting resistance test, mechanical test, chemical test, flattening test, flaring test are all conducted.
Documents offered to the buyers-
The documents are offered to the buyers are including quality assurance plan, packaging list, commercial invoice, raw material test report, guarantee letter, material traceability report, NABL approved lab report, etc. Also, test certifications like MTC as per EN 10204/3.1B, radiography test report, third-party test report are provided.
Packaging-
The packaging of Duplex Steel S31803 / S32205 Pipes and Tubes is done in wooden cases, in bundles, wrapped in polypropylene sheets. This assures safer shipping of the product.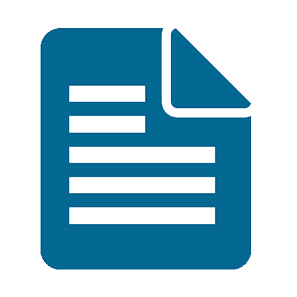 ASTM
ASTM A790, A789, DIN, ASTM, BS and all International Standards.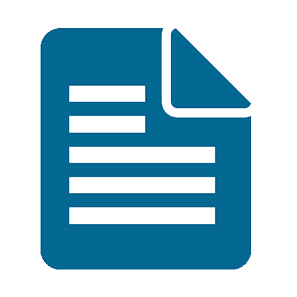 Type
Seamless, ERW, Welded, Fabricated, LSAW.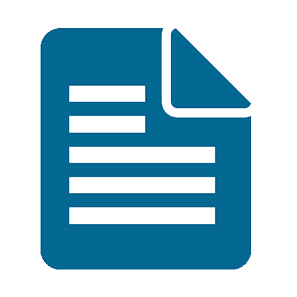 Thickness
0.35mm to 6.35mm OD in thickness ranging from 0.1mm to 1.2mm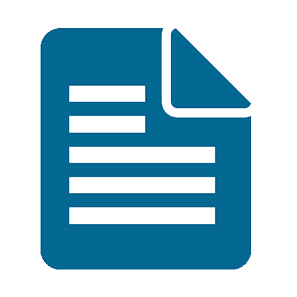 Pipe Size / Tube Size
1/2" to 16"NB / 1/8" to 30"NB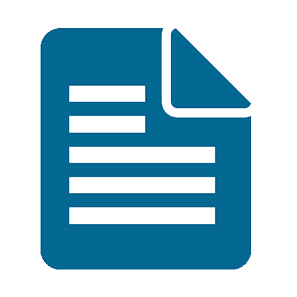 ERW Pipe Size
1/2" to 24"NB / 6"NB to 100"NB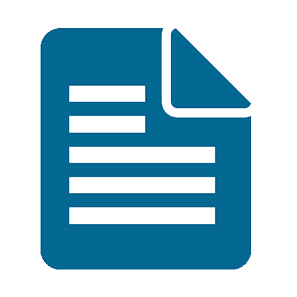 Other
Length - Single Random, Double Random and Cut Lenght.
End - Plain End, Beveled End, Threaded etc.
| | | |
| --- | --- | --- |
| STANDARD | WERKSTOFF NR. | UNS |
| Duplex S31803 | 1.4462 | S31803 |
| Duplex S32205 | 1.4462 | S32205 |
| | | | | | | | | | | |
| --- | --- | --- | --- | --- | --- | --- | --- | --- | --- | --- |
| Grade | C | Mn | Si | P | S | Cr | Mo | Ni | N | Fe |
| Duplex S31803 | 0.030 max | 2.00 max | 1.00 max | 0.030 max | 0.020 max | 22 – 23 | 3.0 – 3.5 | 4.50 – 6.50 | 0.14 – 0.20 | 63.72 min |
| Duplex S32205 | 0.030 max | 2.00 max | 1.00 max | 0.030 max | 0.020 max | 21 – 23 | 2.50 - 3.50 | 4.50 – 6.50 | 0.8 – 0.20 | 63.54 min |
| | | | | |
| --- | --- | --- | --- | --- |
| Density | Melting Point | Tensile Strength | Yield Strength (0.2%Offset) | Elongation |
| 7.8 g/cm3 | 1350 °C (2460 °F) | Psi – 80000 , MPa – 550 | Psi – 116000 , MPa – 800 | 15 % |
Rectangular Pipes & Tubes
Duplex Steel S31803 / S32205 Pipes and Tubes are manufactured and controlled to international standards such as ASTM, ASME, BS, MSS, EN, DIN or WERKSTOFFE. Our products undergo stringent quality tests before they are dispatched.
The material tests performed on Duplex Steel S31803 / S32205 Pipe & Tubes are PMI Testing, Ultrasonic Test, Mechanical Testing, Spectro Tests for Chemical Analysis of the grade, Flaring Test, IGC, etc. are some of the tests conducted at our facility. We welcome stage wise inspection from any of your representative or third party inspection agencies.
a789 s31803 precision duplex steel tubing suppliers, duplex s31803 pipe schedule chart, duplex steel s32205 pressure pipe, s32205 seamless duplex steel pipes, duplex steel s32205 schedule 40 pipe, prime quality s32205 duplex steel seamless pipes, s32205 seamless pipes for high pressure, duplex steel s31803 mechanical tubing, schedule 10 duplex steel s31803 pipe, s31803 duplex steel tubing suppliers, erw duplex steel s32205 pipe, a790 s31803 welded pipe duplex steel, india, astm a789 s31803 tube price in india, s31803 duplex steel tubing sizes, duplex s32205 seamless pipe sizes, s31803 duplex steel pipe price list, s32205 duplex steel pipe specifications, s31803 duplex coil tubing, duplex steel s31803 pipe price, duplex steel tube manufacturers in mumbai, duplex steel s31803 tubing suppliers in mumbai india, schedule 40 duplex steel s32205 pipe, s31803 duplex steel tubing price in mumbai india, duplex steel s32205 sanitary tubing, polished duplex s31803 tubing, jindal duplex s31803 pipes price list, a790 s31803 duplex pipe, duplex steel s32205 coil tube, large diameter steel pipe manufacturers in india, a790 s32205 seamless pipes, s31803 seamless pipe manufacturer.