Hastelloy C22 Instrumentation Tube Fittings
Hastelloy Alloy C22 Double Ferrule Tube Fittings, Hastelloy® C22 Single Ferrule Fittings Suppliers, Hastelloy C22 Compression Tube Fittings, Hastelloy C22 Ferrule Fittings Manufacturers, Hastelloy C22 Tube Fittings, UNS N06022 Instrumentation Tube Fittings, DIN 2.4602 Instrumentation Tube Fittings, Hastelloy C22 Instrumentation Fittings in Manufacturers Mumbai, India.
Virgin engineers are the prestigious industry that is fully involved in offering the wider ranges of Hastelloy C22 instrumentation tube fittings. We are a reliable industry make sure that their clients are being offered with the ranges of product that helps those on fulfilling all the needs. We are fully dedicated in preserving the quality of tube fittings throughout the entire processing treatment. To the global; and domestic buyers we as a manufacturer, supplier and exporter are offering it at national and international product quality standards. Hastelloy tube fittings are made to the buyers at standards specifications that are differing in standards, threads, pressure ratings, and sizes, also it is offered at custom made specifications to the buyers. Keeping the quality of product requirements of the buyers, we as a producer is manufacturing the product by using the purest quality of Hastelloy C22 alloy. Hastelloy C22 alloy that they are using is well-proven molybdenum, chromium, and nickel-based alloy. The main attributes that have made the alloy used widely for fabricating industrial goods are resistant to non-oxidizing and oxidizing chemicals. Also, it is resistant to crevice attack, from pitting and stress corrosion cracking.
The high content chromium is providing the high resistance to the oxidizing media and also it is imparting the exceptional resistance to chloride-induced pitting. Similar to other alloys this is also exhibiting ductility, weldability and is thus fabricated into industrial products. Aside from using the quality of alloy, the tube fittings are manufactured by using the most recent technology and current tools. This thus helps us to make the product with perfect dimensional accuracy and fine surface finishes. We are creating the same by keeping in mind the raw material quality standards and production regulations set up by the industry. However to make sure that production of the tube fittings are done with the fullest perfection the manufacturing of same is done under the strict guidance of professional experts. We are supervising all workers in a better way to develop very good quality of fittings so that it can be used for a longer time in the industry.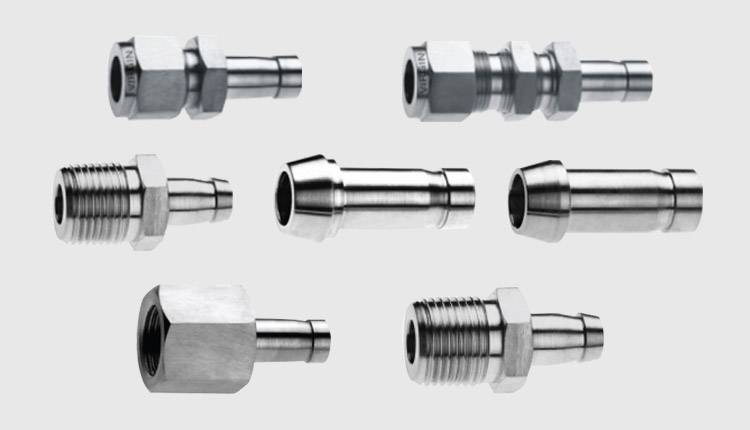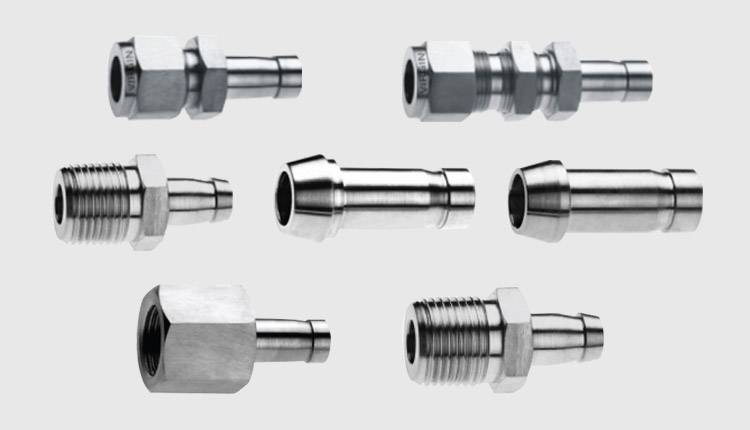 Hastelloy C22 Male Branch Tee, Hastelloy C22 Male Run Tee Exporters, Hastelloy C22 Male Connector, Hastelloy C22 Bulk Head Female Connector, Alloy C22 Bulk Head Male Connector, Hastelloy Grade C22 Female Connector, Hastelloy C22 Female Elbow, Hastelloy C22 Male Elbow Supplier in Mumbai, India.
Hastelloy Alloy C22 BSPT Couplings, Hastelloy C22 BSPP Plugs, Hastelloy C22 Female Run Tee, Hastelloy C22 Reducer Port Connector – RPC, Hastelloy C22 Reducer Union, Hastelloy C22 Front Ferrule, Hastelloy C22 Union Cross, Hastelloy Alloy C22 Bulk Head Union, Hastelloy C22 Female Branch Tee Hastelloy® C22 NPT Male Adapters.
Testing-There at the production unit, the testing of all the manufactured ranges of Hastelloy C22 instrumentation tube fittings is conducted. This is mainly for the purpose of quality check only. The tests done are PMI test, hardness test, IGC test, pitting resistance test, etc.
Documenting- The documents are provided to the buyers is to ensure them that 100% purest quality of the product is supplied to the buyers. The documents offered to the buyers are heat treatment chart, quality assurance plan, packaging list, guarantee letter, raw material test report, material traceability report, commercial invoice, certificate of origin, etc. Also, we provide TC like 100% radiography test report, MTC as per EN 10204/3.1B, raw material certificate, etc.
Packaging-The Hastelloy C22 instrumentation tube fitting at the time of shipping are packed into wooden boxes, carton boxes and is wrapped into polypropylene sheets. This assures safer shipping of the product to the buyers.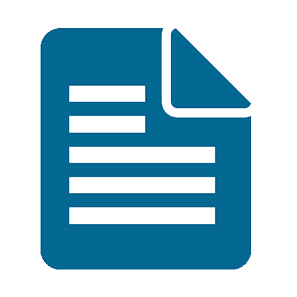 Size Range
1/16" 1/2" & 1.5MM to 38.1MM
| | | | | | |
| --- | --- | --- | --- | --- | --- |
| STANDARD | UNS | WNR. | AFNOR | EN | JIS |
| Hastelloy C22 | N06022 | 2.4602 | - | NiCr21Mo14W | NW 6022 |
| | | | | | | | | | |
| --- | --- | --- | --- | --- | --- | --- | --- | --- | --- |
| C | Mn | Si | S | Co | Ni | Cr | Fe | Mo | P |
| 0.010 max | 0.50 max | 0.08 max | 0.02 max | 2.50 max | 50.015 min* | 20.00 – 22.50 | 2.00 – 6.00 | 12.50 – 14.50 | 0.02 max |
| | | | | |
| --- | --- | --- | --- | --- |
| Density | Melting Point | Tensile Strength | Yield Strength (0.2%Offset) | Elongation |
| 8.69 g/cm3 | 1399 °C (2550 °F) | Psi – 1,00,000, MPa – 690 | Psi – 45000, MPa – 310 | 45 % |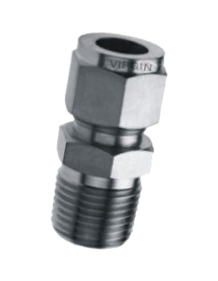 Bulk Head Male Connector

BMC
Bulk Head Female Connector

BFC
Tube Socket Weld Union

TSWU
Male Pipe Weld Connector

MPWC
Tube Socket Weld Elbow

TSWE
Male Pipe Weld Elbow

MPWE
hastelloy c22 tylok instrumentation fittings, nickel alloy c22 instrument tube fittings, hastelloy c22 instrumentation tube fittings manufacturer in mumbai, hastelloy c22 instrument tube size, hastelloy® c22 swagelok fittings, hastelloy® c22 instrument tubing standards, hastelloy® c22 instrumentation valves and fittings india, hastelloy c22 twin ferrule fittings distributors, hastelloy c22 instrument fitting size, buy high quality hastelloy c22 instrument tube fittings, hastelloy c22 instrumentation fittings stockholder, hastelloy c22 duolok tube fittings, hastelloy c22 instrument fitting standards, hastelloy c22 parker tubing, hastelloy alloy c22 ferrule fittings, hastelloy® c22 instrument fittings swagelok, hastelloy c22 tube fittings stockists, parker hastelloy tubing fittings grade c22, hastelloy c22 compression fittings dealers, hastelloy® c22 instrumentation tube fittings price, hastelloy c22 instrument tubing fittings traders, hastelloy c22 instrument fittings types.