Nickel Alloy 200 High Pressure Pipe Fittings
Nickel 200 High Pressure Pipe Fittings, DIN 2.4066 High Pressure Pipe Fittings, UNS N02200 High Pressure Pipe Fittings, Grade 200 Nickel Alloy High Pressure Pipe Fittings Suppliers, Alloy 200 Industrial High Pressure Pipe Fittings Manufacturers in Mumbai, India.
There are many fabricated pipe fittings which are formed using dissimilar grades offering similar specifications. But one of the widely used grades in the manufacturing of the pipe fittings is Nickel 200. The grade is known to offer great property and other specifications to the formed pipe fittings. The Ni 200 grade contains approx of 99.5% pure wrought nickel alloy which offers high strength to the formed pipe fittings.
Ni 200 grade exhibits greater range of properties such as high resistance to corrosion, pitting resistance to chloride ion solution, crevice corrosion resistance and stress crack corrosion resistance are some of the traits found. The grade has a unique magnetic property in it which also makes it in offering magnetostrictive properties also.
The grade can easily be hot rolled into any desired shape and size. Besides, it also easily responds to cold forming and machining process. The Ni 200 can be easily used in the welding and brazing properties due to its high tolerance. This Nickel dominant alloy grade also contains some of the other chemical components that include ferrous, manganese, silicon and carbon. All of its components help in offering great strength, good tensile strength; high yield strength and ultimate greater short creep rupture property.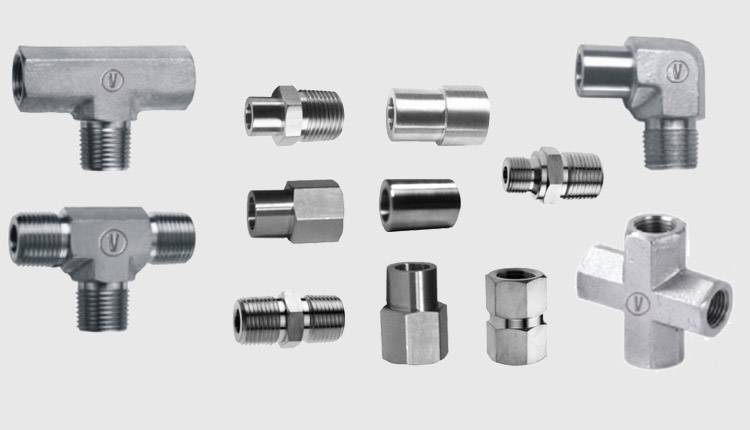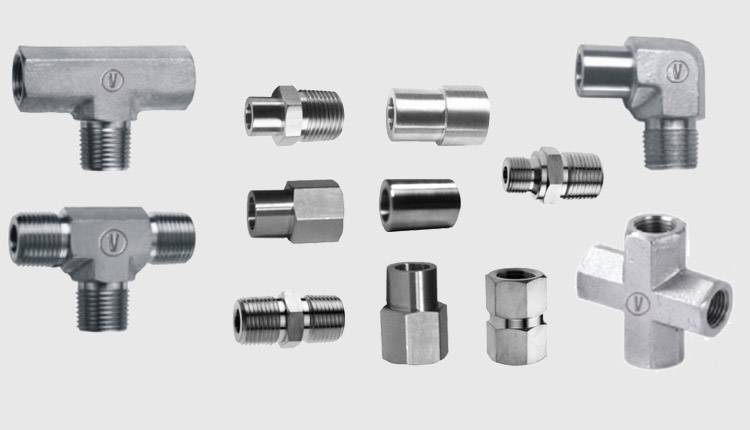 Gr.200 Nickel Alloy® Reducing Adapter, Nickel® 200 Reducing Bushing, Nickel Alloy 200 Hex Reducing Nipple, Nickel 200 Hex Long Nipple Exporters, 200 Nickel Alloy Hex Coupling Supplier in Mumbai, India.
Alloy 200 Male and Female Elbow, Nickel 200 Union Cross, Nickel Alloy 200 Union Elbow, Nickel Alloy 200 Allen SAE Plug, Nickel Alloy 200 Gauge Adapter, Nickel 200 Elbow Reducing Street, Nickel 200 Female Connector.
About Industry:
Established long way back, We Virgin Engineers are certified organization that are dealing in manufacturing, exporting and supplying of high quality Nickel Alloy 200 High Pressure Pipe Fittings to the buyers across the world. The manufacturing of these fittings is done using national and international standard raw material which is bought from trusted market vendors. Also, the product we offer are highly acclaimed for various qualities offered such as good finishing, excellent durability, high end finishing, accurate dimensions and great tensile strength.
Furthermore, in order to fulfill the requirements of the buyers, we offer the pipe fittings in dissimilar size, shapes and specifications as per the demands made by the buyers from across the world.
We also include a latest machines and other technology which are known to offer smooth run in the manufacturing process. We also employ highly trained professionals to check the quality of the pipe fittings at every stage of its manufacturing. Also, we constantly upgrade our products according to the customer's demands and latest market trend.
How is the packaging of the pipe fittings conducted?
Our industry is known to deliver high quality of Nickel 200 High Pressure Pipe Fittings to their buyers across the world. And in order to do so, we use an efficient packaging method that helps in preventing the product from any kind of damage and other impurities. The pipe fittings are packed in large wooden boxes, crates or cases that are free from fumigation and other sort of impurities. Moreover, we offer relevant shipping documents to our buyers.
Relevant tests certifications
Virgin Engineers are known to deliver relevant tests certificates to their buyers so that the buyers can better ensure about the product. Tests certificates such as MTC report, self inspection certification, raw material report and radiography tests reports are some of the certificates offered along with the Nickel Alloy 200 High Pressure Pipe Fittings.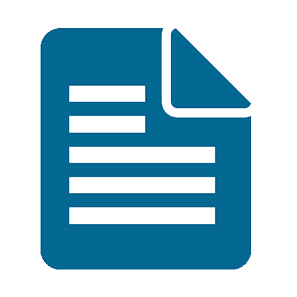 Types
High Pressure Pipe Fittings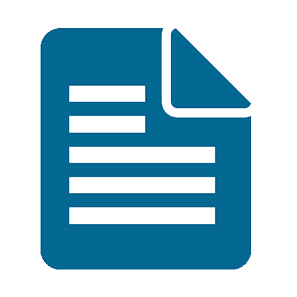 End Connections :
NPT, BSP, & BSPT.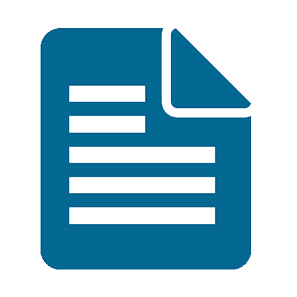 | | | | | | | | |
| --- | --- | --- | --- | --- | --- | --- | --- |
| STANDARD | WERKSTOFF NR. | UNS | JIS | BS | GOST | AFNOR | EN |
| Nickel 200 | 2.4066 | N02200 | NW 2200 | NA 11 | НП-2 | N-100M | Ni 99.2 |
| | | | | | | | |
| --- | --- | --- | --- | --- | --- | --- | --- |
| Grade | C | Mn | Si | S | Cu | Fe | Ni |
| Nickel 200 | 0.15 max | 0.35 max | 0.35 max | 0.01 max | 0.25 max | 0.40 max | 99.0 min |
| | | | | | |
| --- | --- | --- | --- | --- | --- |
| Element | Density | Melting Point | Tensile Strength | Yield Strength (0.2%Offset) | Elongation |
| Nickel 200 | 8.9 g/cm3 | 1446 °C (2635 °F) | Psi – 67000 , MPa – 462 | Psi – 21500 , MPa – 148 | 45 % |
Nickel Alloy N02200 High Pressure Pipe Fittings are manufactured and controlled to international standards such as ASTM, ASME, BS, MSS, EN, DIN or WERKSTOFF. Our products undergo stringent quality tests before they are dispatched.
The material tests performed on Nickel Alloy 200 High Pressure Pipe Fittings are PMI Testing, Ultrasonic Test, Mechanical Testing, Spectro Tests for Chemical Analysis of the grade, Flaring Test, IGC, etc. are some of the tests conducted at our facility. We welcome stage wise inspection from any of your representative or third party inspection agencies.
200 nickel® alloy cronickel alloy female, 200 nickel alloy 45° elbow street india, alloy 200 elbow reducing street stockists, 200 nickel alloy sae adapter, nickel alloy 200 hex reducing coupling size, nickel alloy 200 close nipple, nickel alloy® hex long nipple grade 200, alloy 200 high pressure pipe fittings, buy high quality nickel alloy 200 hex female cap, alloy 200 reducing bushing types, 200 nickel alloy hex male plug and sae plug, 200 nickel alloy gauge adapter size, nickel alloy® male elbow dealers, alloy 200 hex reducing nipple, alloy 200 high pressure pipe fittings stockholder, nickel alloy 200 tee female/street/branch/male distributors, alloy 200 allen plug, nickel alloy® 200 hex pipe plug mechanical priperties, nickel alloy 200 45° elbow female manufacturer in mumbai, nickel alloy 200 high pressure pipe fittings traders, nickel alloy 200 high pressure pipe fittings standards, nickel 200 elbow street price, alloy 200 male connector specification, nickel alloy® alloy 200 hex nipple, nickel alloy 200 hex coupling, 200 nickel alloy adapter & reducing adapter size, nickel 200 elbow female, nickel alloy 200 high pressure pipe fittings chemical composition,.